So much to do!
Although most of our guests visit us for our excellent sailing and windsurfing there is a massive range of other activities in and around Vassiliki: scuba diving, snorkeling, kayaking, mountain-biking, guided walks, boat trips, water skiing and wake boarding. Of course you can also go explore the hidden mountain villages and quiet beaches that Lefkas has to offer you.
Healthy Options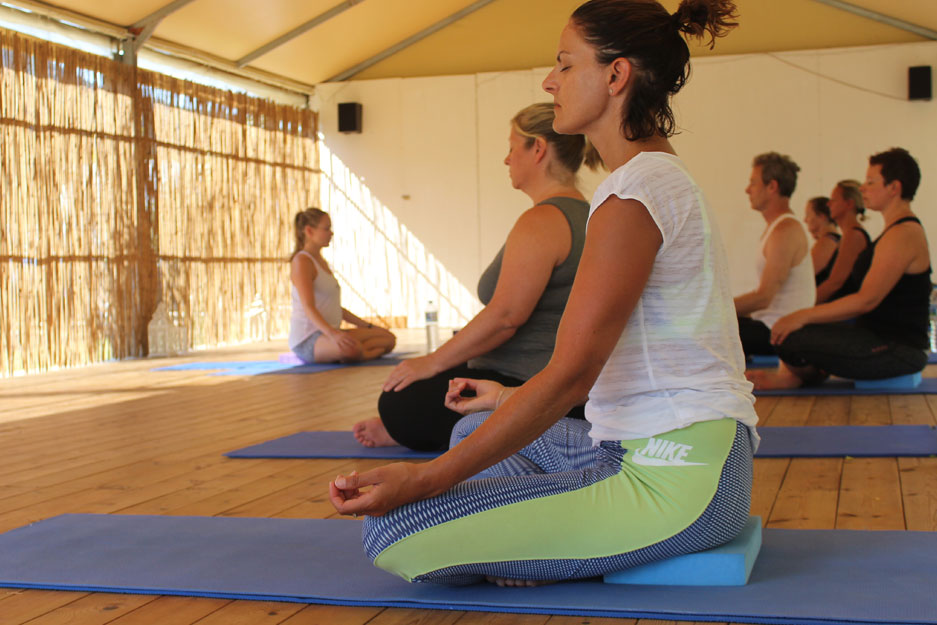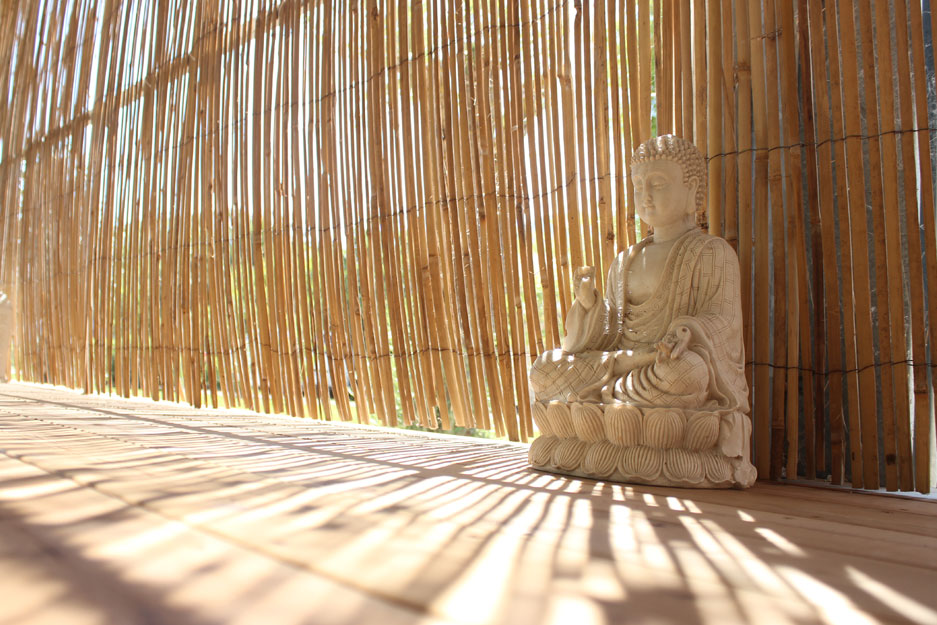 Our innovative Healthy Options-programme is ideal for partners who do not sail, or for anyone wanting to relax after a hard day on the water. Yoga and Pilates classes are held daily just yards from the beach. If you've never tried a class why not join in - we have classes for beginners and intermediates, perfect for improving your flexibility and core muscles, whether you sail or not.
On our herbal walks, you will learn about the abundant herbs of Lefkas and their properties for cooking and healing on a walk in the interior of the island before a scrumptious lunch in Maria's hillside taverna.
You can also join us for a gentle guided bike ride into the lush valley behind Vassiliki, or go for a more challenging walk (or ride) all the way up to 1157 metre high Mount Stavrota.
And when you need to unwind from your stressed out job on your arrival, or you want to ease away muscle strain at the end of your weeks' activities, do book a wonderful massage.
To learn more about our Healthy Options programme in Vassiliki, visit our dedicated website.
An action packed holiday with Wildwind Active Adventures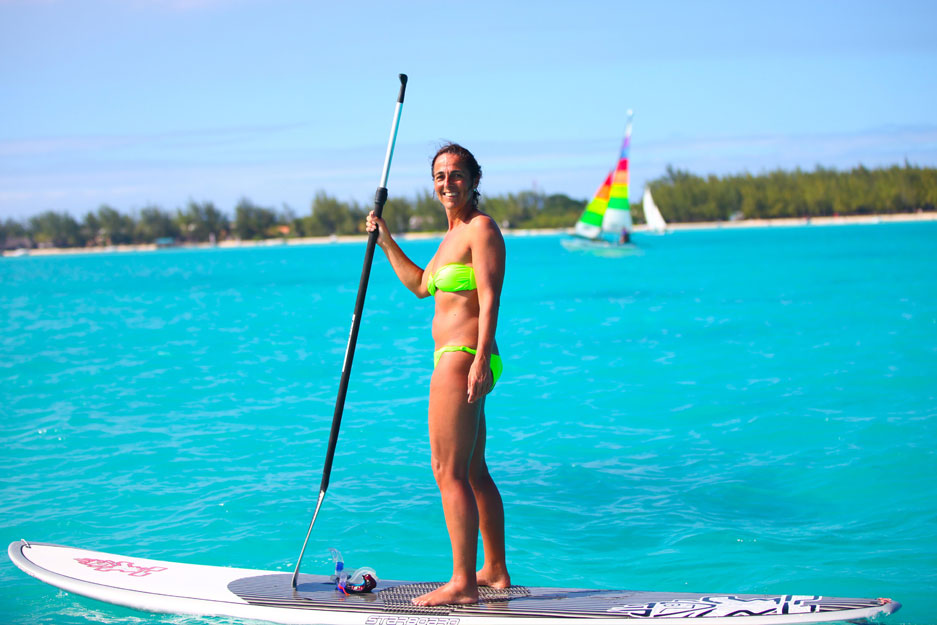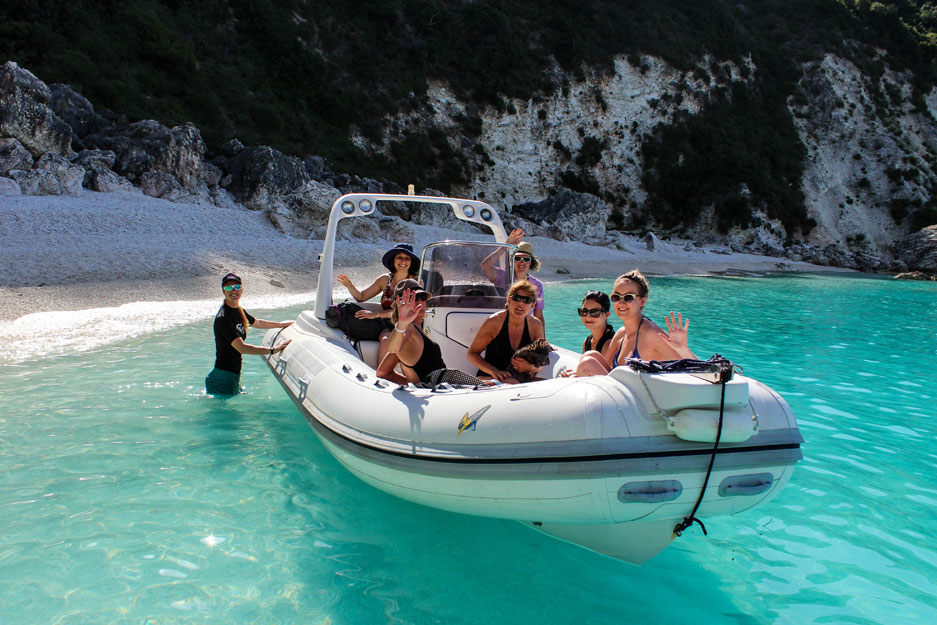 Designed for those who prefer a more varied activity holiday and for those who would like to try out a multitude of sports they never had the opportunity to… The Wildwind Active Adventures programme offers you all of the following. Experience a different adventure every day!
Sailing. Step out of your room, onto the beach and onto a boat – the wetter the better!
Sea kayaking. A sea trip along the coastline and back. See life at sea level!
Windsurfing. Right next door and raring to go – blow me it's windy!
Scuba diving. An underwater adventure into a whole new world of wonder. Forever blowing bubbles!
Mountain Biking. Gentle rides or challenging climbs, go off the beaten track!
Amazing Sea Safari. Swimming, snorkeling and dolphin spotting: you will never forget this adventure!
Learn more about the Wildwind Active Adventures programme.
Wildwind Kids Club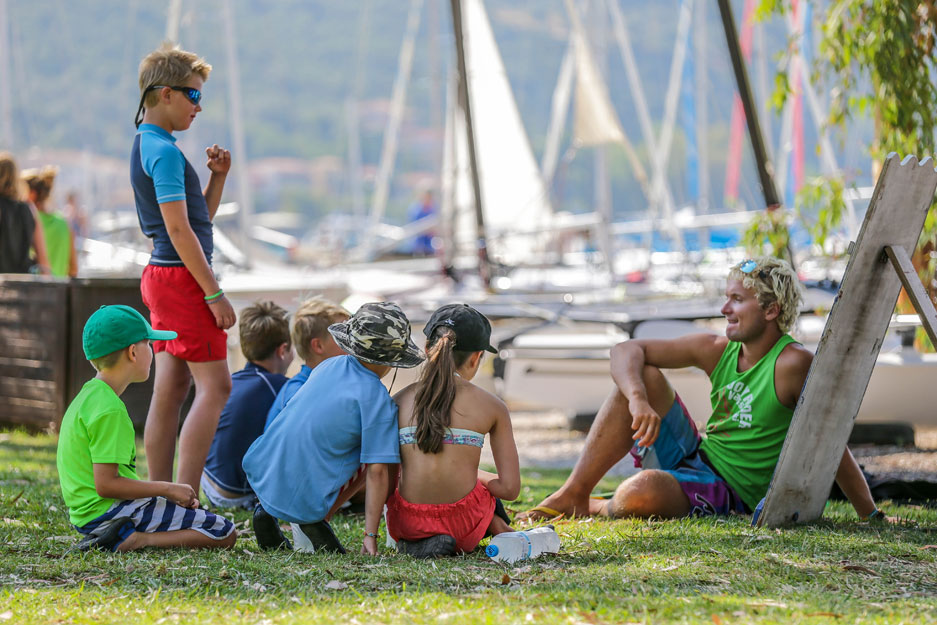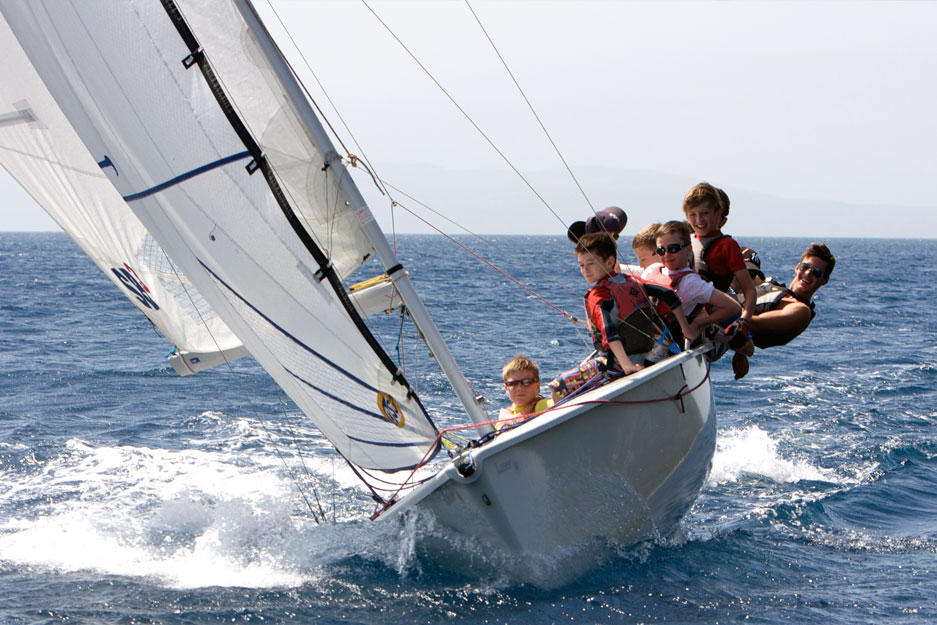 Wildwind has long prided itself in its approach to getting young people into sailing - whether on the beach in Vassiliki or through its sponsorship and support of the Hobie and RYA youth schemes. All kids on our sailing courses are comprehensively taught and thoroughly looked after by dedicated members of sailing staff in both morning and afternoon sessions.
We offer instruction for youngsters who have never sailed before in simple Laser dinghies and Hobie Cats to coaching for those who have some experience in the RYA youth classes. It goes without saying that a keen eye is always on them for safety.
Not only will we teach them to sail, they will have FUN learning. With your mind at rest, this leaves you free to go sailing yourself ...or simply relax and enjoy the leisurely pace of Vassiliki.
We teach kids and youths from 7 to 17 years. We are happy to take younger ones as long as you feel they are able to cope with learning to sail. We cannot provide supervision unless they are booked on our sailing programme. The programme is generally suitable for kids aged 10 and above, though some of the activities require kids 15 or under to be accompanied on the activity by a parent or guardian.